Thanks to the generosity of my brother and his wife, we stayed at
The Grove Hotel
in Hertfordshire to celebrate my Dad's 70th birthday this weekend. We had a wonderful time in the beautiful surroundings (despite the weather!) and made full use of the superb facilities including the decadent buffet in The Glasshouse Restaurant. As you can probably guess these photos were not taken this weekend!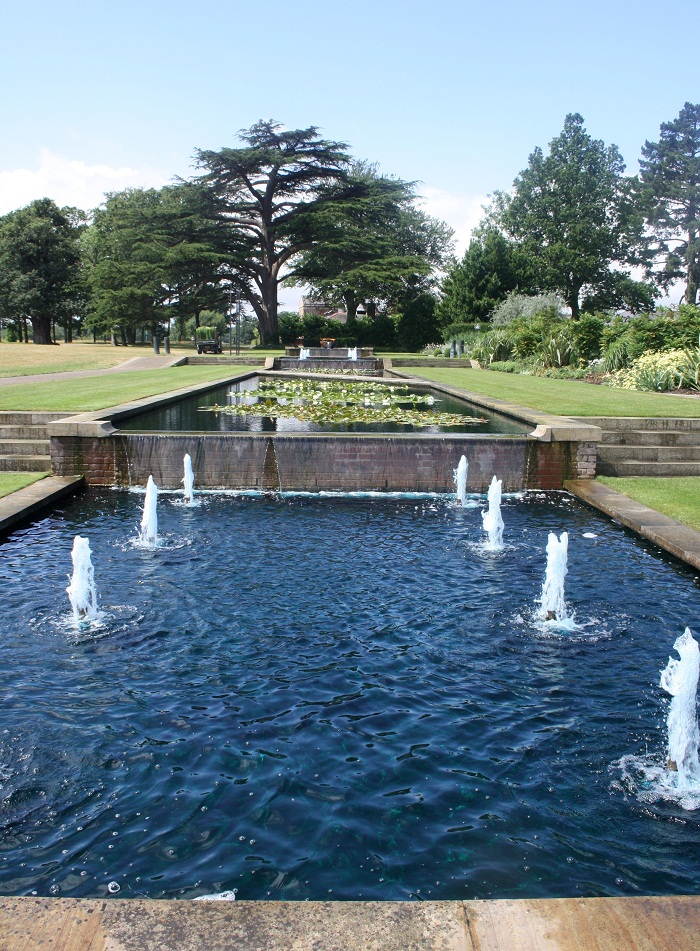 As we approached the hotel from the road, we noticed a number of sculptures in the gardens around the hotel and discovered that this was the second year they have used the 300 acre estate as a 'gallery' for the 'Sculpture at The Grove' Exhibition. Guests can walk through the gardens and view the sculputures from 1st May - 30 September and there are children's sculpture work shops in June, July and August with Stephen Charlton. The sculputures are also for sale.
This year's sculptural work can be viewed on The Grove Hotel website but I found the British contemporary artist,
Jeremy Houghton's,
paintings (displayed inside of course!) particularly inspiring. They are beautiful watercolour studies of man and nature but particularly human relationships with water.
The paintings are just incredible and he uses photographic negatives as a starting point for his work. The pictures have a stunning way of reflecting light and many are related to this year's Olympics as he is also an official BT artist for the London 2012 Olympic Games.
I think these two are my favourites
Just amazing!